Photographer's Q&A – Fred Lum
This week's Q&A is with long-time Globe and Mail staff photographer Fred Lum. His web site is mostlymonochrome.com.
What were your first steps in the industry?
The first photo I had published was spot news, a fire that happened a street over from my home. The picture ran in the Toronto Sun. I lived a block away from a fire hall in downtown Toronto and every time the engines went past, I would grab my camera and chase them down. Final year in high school, I had a sports photo published in The Globe and Mail of all places.
When you were a student, what did you want to do after graduation and are you where you thought you would be now?
Well, I never did finish post-secondary education at Ryerson. I drifted away from classes and spent more time at the school paper since photojournalism and newspaper photography were not much in evidence in the curriculum or among the teaching staff. I'm doing what I wanted to do when I got into Ryerson, the journey here however took a detour.
What or who are your biggest inspirations?
I never really bought a lot of photo books when I was in school and there were many influences early in my career.
One person who was very supportive was a fellow named Les and, for the love of me, I can never remember his last name. He worked at a store in Toronto called Jerry's Cameras which was one of places, if not the only place, where news shooters bought gear or stopped by to chat. Even though I was some snotty high school kid with big plans, he still had time to set me straight and point me down the road to where I am today. I bump into him now and then on the street when I'm shooting and he hasn't changed.
When I first started freelancing at The Globe, there were several photographers whom I looked up to. One was Erik Christensen. He was an early adopter and was one of the first bunch, if not the first photographer, in Canada to shoot with 35mm Leica cameras.
Being Danish, I regarded his work as being ahead of his time and he was the vanguard of the Danish school even if I really didn't like his horizons ;) He was Danish before Danish became a style of shooting.
Did you have a mentor? How important are mentors?
I never really had a mentor the way photographers have mentors today. I guess the inspirational people mentioned above would be close.
Tibor Kolley at The Globe would have been one, as would Tom Szlukovenyi (now head of Reuters Pictures). They were very instrumental in helping me develop my eye and offered constructive criticism when I was still very green. In fact, when I would go into The Globe with a feature offering that was, shall we say, sub-par, they would usually both say, "LUUUUUMMMMMMM", in a long, drawn-out tone. Meaning, that what I turned in was not worth lining a birdcage or wrapping a fish.
;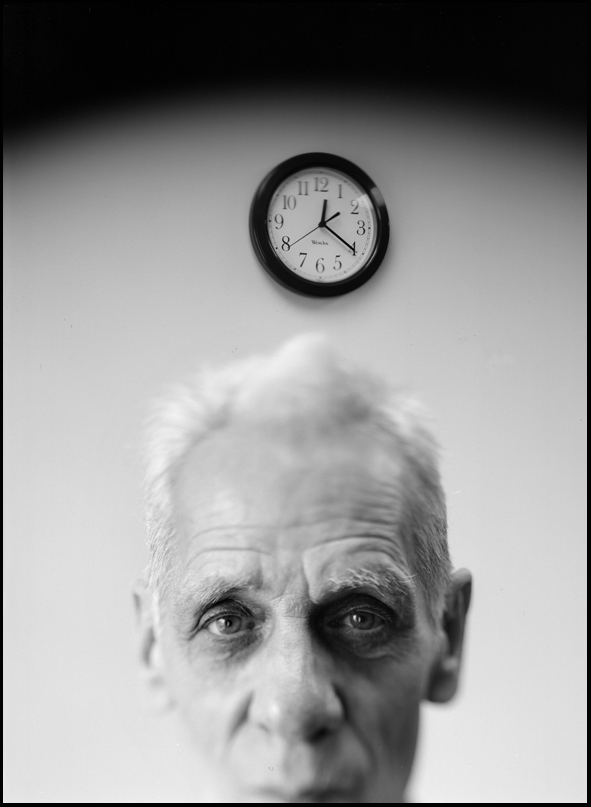 What was a pivotal point in your career?
I guess the event or moment which really got me where I am today, happened when I was working at the 'Eyeopener', the Ryerson student paper. The photo editor at the time, Maria Bohuslawsky, for whom I am eternally grateful, mentioned to me that there was a last-minute opening for an intern at the London Free Press and perhaps I should apply. Not knowing any better, I updated my portfolio and basically cold-called the Free Press. I walked in and told them I heard they were looking for a photo department intern and that I was applying.
Spent an amazing summer in London, Ontario, working some with some solid photographers. I learned what mistakes can happen on deadline when souping bureau film and that screwups were not the end of the world, unless they were repeated.
This internship led to another internship a few years later. With this experience, I joined the freelance masses in Toronto.
How important is multimedia to you?
I haven't produced as many multimedia projects as my colleagues but it's obviously a very important tool that gives us another avenue for story telling.
Any photographer entering the freelance market or work pool today, who doesn't have any multimedia experience, at the minimum 'Soundslides', I'd say, is definitely at a disadvantage. Watching a well-shot and well-assembled slide or video show can have an impact that prints on a page can't match.
How do you ensure that you are progressing as a visual journalist?
The Web is one of the main ways I try to stay fresh and in the loop, so to speak. I belong to several photography forums and they're not really centred on our industry. I sometimes wonder whether we're cloistering ourselves if all we do is visit pj boards and pj forums. Photojournalism is but one root of the photographic tree. We need to look at other work for inspiration and ideas.
Practice also leads to progression and growth. So to that end, I'm always walking around with a film camera. Leaving digital behind when I shoot for myself allows me to slow the process down. I'm not chimping. I'm thinking carefully about each photo before pressing the shutter (well, I would anyway . . .). I gain a sense of freedom from not really knowing if I have the shot. I mean, I know I do, but I don't worry about it, if you follow me.
Basically, we really need to get out from our newsy bubble and see more of the photographic world.
What are some of the must-see websites you visit? Please include why you visit these sites (e.g. inspiration, guidance, information, education).
Well, Lightstalkers is a daily must-read even though some threads get quite heated at times. Regardless, that community of photographers is deep and they're not all photojournalists. The exchange of ideas and discussion you get there is quite refreshing. I mean, David Alan Harvey posts there, as does Gary Knight at times. Heck, Christopher Morris just posted there for the first time, I believe.
I also check in at Rangefinderforum. Although, I find it too gear-centric and I'm a gear head! In spite of that, there are some really good photographers there and it's actually where I pick up some of the stuff I post here on NPAC.ca (the secret's out . . .).
Because I also shoot with 4×5 and 8×10 cameras, Large Format Photography is also a must visit. The topics run the entire spectrum and I feel quite humbled when I look at the work of some of the members there.
Digital Journalist – I'm sure everyone here knows this one. Reading first-hand accounts and experiences is what I love about this site.
Magnum Photos is also worth your time, especially the blogs.
What is your favourite way to unwind?
In the spring/summer/fall/winter, it would have to be whitewater paddling. I'm usually on the Moira River in March for a mellow, loosen-up run for summer. Gotta' stop at Mapledale Cheese as well.
When not paddling, taking photos would be it. That and spending time in the darkroom developing film and printing it. Very meditative watching the clock count down. I don't really want to say "zen" but I do get into a state when I'm processing.
What¹s the best piece of advice anyone ever gave you about being a photographer?
This is a hard question. I've gotten lots of advice over the years and continue to seek it. I guess it would have to be when someone answered one of my questions with, "Why not?" I still get that today. lol!