Photographer's Q&A – Roger Lemoyne
The first in the Photographers Q&A series is Roger Lemoyne. His web site is rogerlemoyne.com
Roger Lemoyne graduated from Concordia University in Montreal with a degree in cinema production. He worked in film and music for several years before taking up photography full time. His work in photojournalism began with coverage of the crisis in the Horn of Africa in 1991 (Somalia, Ethiopia, Sudan). He has worked primarily on international issues since then and has photographed in over fifty countries worldwide. He joined Gamma-Liaison in 1995. Based in Montreal, Canada, Lemoyne is represented by Redux Pictures and his news pictures prior to 2003 are distributed by Getty Images.
He is the recipient of numerous awards, including Pictures of the Year, World Press Photo, The Alexia Grant, a CALQ grant, Art Directors Club of New York, Ernst Haas Golden Light Award, Communication Arts Photography Annual, and the CEBA grand prize.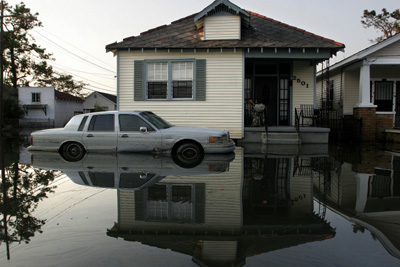 What were your first steps in the industry?
Self-assigned travel in South East Asia and Papua Niugini. My first publication came from that trip.
What were your fears as a student?
I was a film student. I feared failure, as that's what most people in the film biz seem to do.
When you were a student, what did you want to do after graduation and are you where you thought you would be now?
I thought I wanted to be a film director, so no, I'm not there. It wouldn't have been right for me.
What are your biggest inspirations?
The brave people I meet struggling with poverty in developing countries. Like the young man from Niger I met who was trying to cross the Sahara and make his own way to Europe with only a spare shirt in a plastic bag and nothing else.
Did you have a mentor? How important are mentors?
I guess the photo editors at Unicef have been my mentors. A mentor can be important but everything in photojournalism comes down to you in the end. Your will to carry on.
What was a pivotal point in your career?
Meeting Ron Haviv and a few other people who have done amazing work in Bosnia and Croatia, and seeing that they were ordinary people. They had simply decided that this is what they had to do.
Do you find you are always changing to adapt to the industry?
Yes, but the more you change the more you find you are still the same.
How important is Multimedia to you?
It's not something I use very much.
What inspired you to be a photojournalist?
Great Photojournalism: Nachtwey, Salgado, Richards, Peress, Kratochvil, Koudelka.
What is your favourite way to unwind?
Playing hockey and music. Not at the same time.
What's the best piece of advice anyone ever gave you about being a photographer?
"A photographer needs three things: A concept, a vehicle and a venue."- Ilkka Uimonen (Magnum). If you can get those three together, then you've got a career going.